About Andrea Della Corte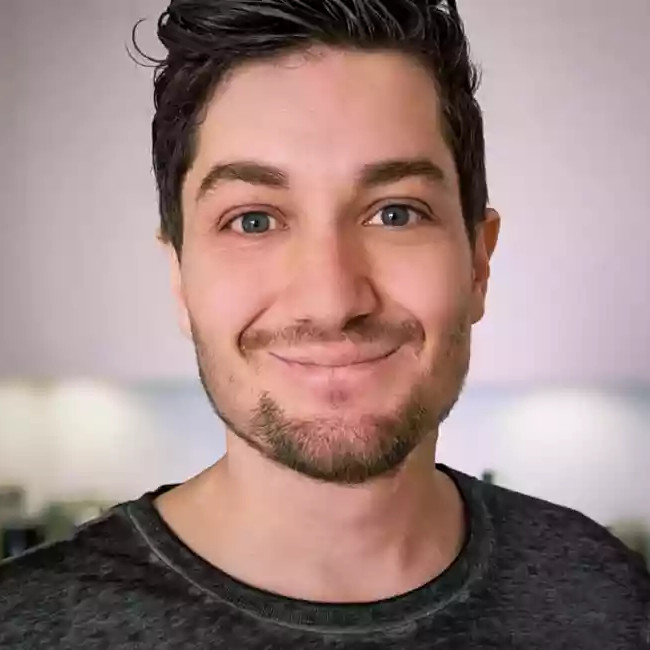 Hi! My name is Andrea and I live in London, UK.
I was born and raised in southern Italy and lived in the Netherlands, Canada and USA.
I ❤️ my wife, kiddo and dog.
I have a background in Software Engineering and work at Curve as VP of Engineering. If you want to know more about my work, see my resume. I like helping individuals, organisations (preferably startups!) and software projects succeed.
In my free time I spend time with my family, read, travel, do all sort of sports and play video-games. I run a CoderDojo for kids 5+ at John Harvard Library, in central London.
My personality type is ENFJ.
Here I write about things I learn during my day from others, books or just my experiences.
Invitation
This is a standing invitation: if we have common interests, I want to talk to you.
My email address is andrea@dellacorte.me.
I love discussing stuff via email. Email works best for me as I'm not on social network nowadays, but sort through my mail many times a day. Additionally, writing helps me organise my mind and reshape my thinking. I promise I'll read 100% of your emails and get back to 90%+ of your emails.

I love reading suggestions. If you see something on the internet worth discussing, send it over. Good content is priceless - I have a huge library of unread ideas I jump hectically around.

I love making friends. If you live in London or you're just visiting for a while, let's meet up for coffee in the city, my treat.

I love hearing about ways to make an impact. If you know of charities who'd benefit by mentoring, coaching, career guidance, hit me up. Same as you'd like me to help you out with one of your challenges.
Note: This page was inspired by Kalzumeus' Standing Invitation
Disclaimer
Posts and opinions are my own, not the views of my employer and should never be taken seriously.